Hearty Bites™ | Beef Heart Dog Treats
$14.98
---
All-Natural Beef Heart Dog Treats
Campfire Treats' Hearty Bites™ are perfectly bite-sized to train your dog. These single-ingredient beef heart dog treats are non-greasy, odor-free and small enough to fit comfortably in your hand or pocket for training on the go.
Hearty Bites™ also make a healthy and delicious anytime snack for puppies and smaller breeds.
Beef heart is packed with protein and a set of unique nutrients. Along with essential amino acids that help build muscle, beef heart contains iron, phosphorus, selenium and zinc. These minerals are vital for multiple important functions including the oxygen transport throughout your canine's body, the reduction of oxidative stress, a healthy bone structure and the provision of cell energy.
Hearty Bites™ are made from USDA certified beef heart, which is sourced from U.S. cattle farms.
Key Benefits
Non-greasy, odor-free and perfectly bite sized for dog and puppy training
Suitable for dogs on a raw diet
Free of any additives, colors, fillers or preservatives
Sourced and made in the USA
Additional Information
Ingredients: Dehydrated beef heart
Content: 3.5 oz
| | |
| --- | --- |
| NUTRITIONAL FACTS | |
| Crude Protein (min.) | 68% |
| Crude Fat (min.) | 5% |
| Crude Fiber (max.) | 0% |
| Moisture (max.) | 18% |
Calorie Content:
2,970 kcal/kg; 84 kcal/oz
Dog Size:
Small, medium, large, giant
Life-Stage:
Puppy, young, adult, senior
Feeding Instructions:
Feed as treat. Always supervise your dog when feeding any treats or chews. Please ensure that your dog has always access to plenty of fresh water.
Storage:
Store in a cool, dry place.
Customer Reviews
11/15/2019
John W.
United States
Beef Bites
She loves these treats....
10/27/2019
Celest M.
United States
Phenomenal Beef Hearts
They all go crazy for them and the treats are easy and do not get oily in your hand or break apart. The smell of raw beef heart makes it easy for the dogs to find if they drop them , and quickly which is great for memory retention! Also love they are local based and certified to make the treats on site.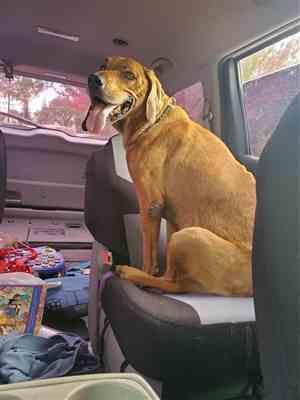 JA
10/22/2019
Jeff A.
United States
A consistent hit with the pups
Every time I grab the bag the pups know whats coming - perfect training treats indeed
My Dogs Love Them
I love that they are small dry and not smelly or wet. I really like that they are really small bites. So excited to start training my puppy with her new treats starting tomorrow. We all ove them especially the dogs. Better than any other dog treat I have ever bought. The help and information I got from the owner is worth it's weight in gold. We are all impressed. Thank you for starting this company. Joan and dogs Ruby 13 and Minnie 5 months love them equally
10/17/2019
Kris B.
United States
Clint's Paw of Approval
We have a 6 lb Chorkie (Chihuahua/Yorkie). He is extremely picky about what he eats including treats. We found the Beef Heart Hearty Treats at a winery over a year ago. Doling them out little by little, the supply of treats ran out but Clint amazingly still liked them. I found the website and recently ordered more. The individual bites are still too big for Clint's tiny mouth and teeth so I have to cut them into a size big enough for Clint to chew. Otherwise, he and his human family are very satisfied customers!